Welcome to our best faux fur fabric reviews! Faux fur fabric is a well-known fabric that has been in use for multipurpose for a long time. An alternative name to faux far is fake fur, artificial fur, or even mock fur.
That means none of the raw ingredients is from animal fur rather than 100% hand-made.
Once people used to live on animals by hunting. Authentic furs are also from mink, weasel, fox, beaver, rabbit, etc. animals.
But, in today's world, many focuses on building a cruelty-free society. For them, this 100% synthetic stuff can bring peace of mind.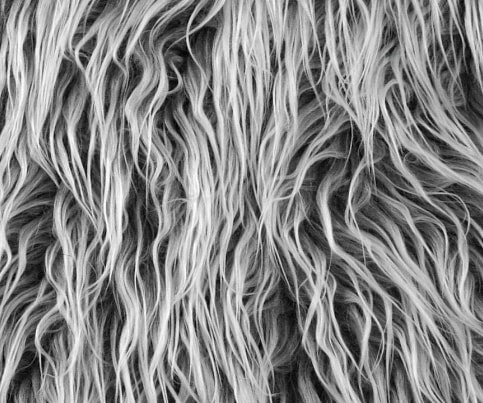 As the whole process is hand-made, the comfort level depends on quality to a high limit. Cheap stuff can feel irritating, itchy, or even scratchy.
The luster gives a fake view and even vanishes with time, which is not good at all. Again, dry cleaning makes the fur looks dull and trash.
But high-quality fur turns the table around. It isn't a fact how many times you wash; it will be stubborn and the same as before.
The softness, shape, color, and texture are never going to fade away. Choose the one with an uneven length of fiber instead of an even pile, as they give more of an authentic view.
Types

of

Fake (Faux) Fur:
The emergence of Faux fur has the intention to imitate the authentic one. So, the classes as well depend according to on the imitation of animal types.
Some well-known mock hairs are faux rabbit, faux shearling, Sherpa, sheepskin, faux fox, etc. That means the faux fox will imitate the real hair made of fox fur.
The luxury furs include fake mink, sable, lynx, ermine, chinchilla, beaver, leopard, & marten.
Some fancy and eye-catchy furs are faux bears, faux wolf, and faux husky.
Though all are hand-made, they differ in pile length and softness. There's also a difference in the nap. Ok, I'm not talking about your short nap.
This nap means a direction where the pile leans. Nap is a critical feature to follow while you are about to cut & sew faux fur. The pile ranges that are available in today's market are:
Long pile fur
Medium pile fur
Short pile fur which also refers to low pile
These three classes come in multi-colors, classic look, and trendy shades as well. Now, let's roll into the review section of the faux fur fabric.
Top 5 Best Faux Fur Fabrics Reviews & Buying Guide
1. Shannon Fabric: Grey Frost Faux Fur Mongolian-Fabric
This Shannon faux fur fabric is quite breathable and comes in multi-color. Shannon is a guilt-free product and includes Minky cuddle,
Minky-luxe cuddle, faux fur, double gauze, terry cloth, satin, and faux suede. They do come in prints and solid fills with an airy texture.
Customers are quite satisfied as the fur appears to be quite the same as the picture. They termed the mock fur as first-class material.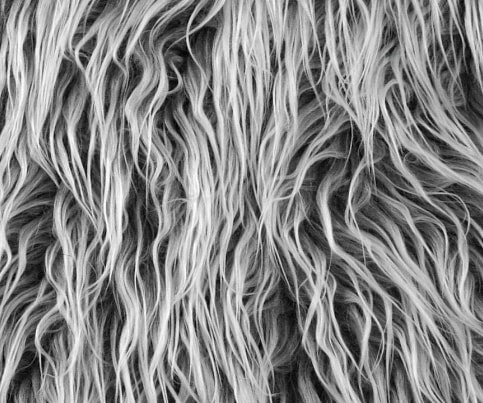 Read Next: Furniture fabric types
2. Fake Long-pile Fur Mongolian-Dark Camel Fabric
This faux fur fabric is 1.5′ thick with deep piling. Because of its less thickness, it gives more of a subjective view than the hairy one.
The color is a dark camel that gives an earthy feeling and many things like- jackets, wraps, comforters, throw pillows, blankets, etc. can be made out of it.
The fur is 100% artificial with suede-like backing. For such backing, the fur produces extra durability. The width is enough that is 58/60.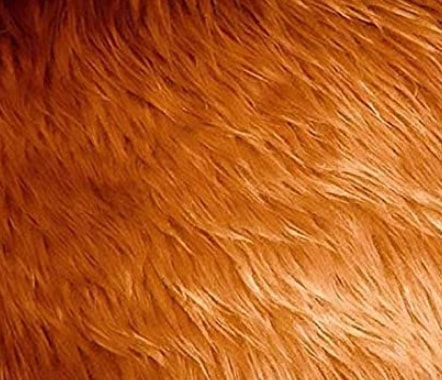 It's indeed fancy stuff that many users use the fur for a costume like Lion or Chewbacca. You can also décor the room with it.
This Mongolian fabric has a robust construction with great piling in Camel color.
Read Next: Fabric for hand embroidery
3. Faux-Fake Solid Shaggy Fabric
Faux fake shaggy fabric is one of the high-quality content with a white ling pile. The stuff you are going to make with it will eventually be a masterpiece! This fabric offers you to make a jacket, rug, plush-throw blanket, etc.
The material has a super plush long pile, which is super soft. You can't but keep touching the fabric.
The white color can perfectly symbolize the country chic, modern, or even traditional. This cozy fabric will attract you to wrap yourself up with it.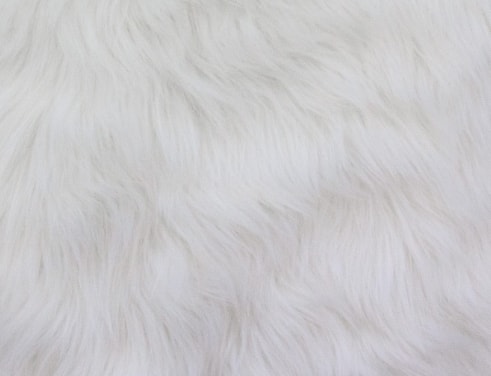 The faux fur fabric is hand-made & is entirely synthetic. Many people have allergies to authentic stuff, or many people can't wear products made from animal skin due to their humbleness towards the animal. They can be easy to mind.
If you are planning for a plush rug or lavish scarf with a hat set, or even a throw blanket, the 4-inch pile would be outstanding for you.
The 60-inch width can cover plenty of rooms. As the fabric is cut in length continuously, you can get fix your necessary amount.
As for the user's satisfaction, the buyers are overloaded with happiness by the textile and compliment the fabric as incredibly soft.
4. Shannon Fabric: Fake Fur Wolf-Fabric
This highly praised item is something with a unique feature to astonish you.
Therefore, this faux fur fabric is super airy, super comfortable, and even comes in both fancy & classy looks.
The selling system in the yard. That means, 1 yard= (60 x 36) inches.
Again, if you order 4 yards, then you'll get, (4 x 36 x 60) inches.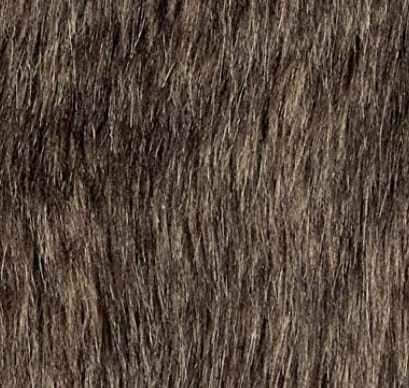 5. Shannon Fabric: Faux Fur Shag White Fabric
This faux fur fabric item is also from Shannon. I think you don't need to hear much at this point of the article as I mentioned above all the fabulous features of fabrics from Shannon.
They're highly praised for keeping words and maintaining qualities. Go for it; you won't regret it.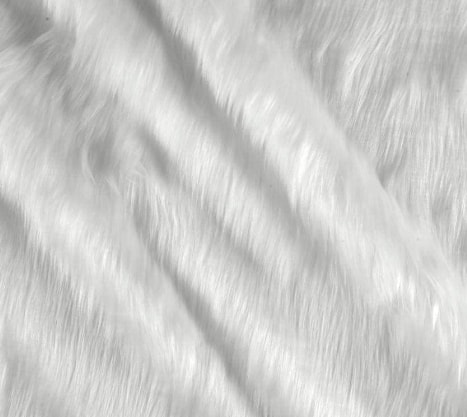 Buying Guide:
You may get confused in the market by the diversities of mock fur. So, to tackle the situation, take note of what are the must need features for your project and where the options stand. Take the length, width, and color idea suited for the project.
Do your homework on searching for well-known brand shops. Remember, you can easily get cheaper fur, but it won't be as durable and easily detectable as a cheaper one. Whereas, the costly one can bring imitate the natural one with the long-lasting feature.
The Points

to

Remember Before Buying Fake Fur:
Faux far differ in length size, color, pile depth, and stretch as well. You are to choose a pile according to your work type.
Observe the finishing of the fabric. Dense shag/ fine furs are good for that. Again, the one you choose should be relatable to your project.
It's a minus point of artificial furs, and that is, it will shed. However, if you can afford high-quality fur, the possibility of shedding will reduce.
Before buying the fur, take the width measurement of your project that you need to cover with the fur.
It will be a wise step if you buy a little more than noted. There're various wider and thicker options. The standard width stands between 58 & 60 inches.
How

to

Differ

a

Real

and

Fake Fur?
Nowadays, fake furs are also getting pricey as real fur. Simultaneously, the fake furs are getting so detailed and updated that anyone can mistake the false for the authentic ones.
However, there's some way to break the secret. By checking the base, you'll get to know whether the stuff is 100% imitation or not. By spreading the fur, touch the bottom, and you must get fabric baking.
If it's animal skin or natural leather that you find out at the base, sorry, it's not the cruelty-free stuff that you want.
Check the fiber tips. You'll eventually get a blunt feeling as they're machine-cut. In contrast, the real one gives you pointed touch.
Here is a test you may not be able to perform. Still, I'm going to state it for your knowledge- the burning analysis. Take some pile slices and burn them up after putting them into a fire-proof container.
The container can be a ceramic plate/tile, a stone, or even a thick metal bar. Now, look at the ashes and take the smell. If it's like burnt hair, sadly, it's natural.
A fake one must have the smell of melted paper or plastic to represent its material- cotton or acrylic, rayon, or linen.
Again, a pin can pierce fake fur so easily as synthetic coats are elastic. The difficulty in penetrating the hair represents the presence of animal leather. A faux fur is light in weight. Though, this point seems less reliable but very common.
FAQ:
How

to

Care

for

Faux Fur?
This question adds some plus point to the fake fur against the real one. When it comes to caring for and storing faux fur, you don't have to care much.
The fake furs don't get attacked by moths or dust. At the same time, this stuff is durable and less pricey compare to the authentic one.
Some simple ways to maintain are: Try to avoid wearing fake fur while it's raining.
In case of any stain or spot, clean it with water spray and brush. Blow-dry isn't good for mock fur. Let it dry naturally.
You can hand wash your stuff, but I highly recommend help from professionals.
You can also notice the difference between washing by yourself and a professional's cleaning.
For storing the faux fur, make use of the closet & hanger and maintain dry, cold storage.
What

is

Raw

for

Artificial Furs?
As artificial stuff, the material is by nature non or less biodegradable. There isn't a single raw. Fake furs are a kind of plastic that involves acrylic, mod-acrylic polymers coming from water, limestone, air, and petroleum.
As they're less biodegradable, it's hard for the chain to break down. It can break somewhere from 500 to 1000 years.
What

are

Some Trendy Faux Fur Cloths?
Furs are basically for the winter season. The garments you can make out of artificial furs are so diversified and quite impressive. Some trendy fur in the fashion industry:
Fake fur jackets;
Faux fur coats;
Stoles & shawls;
Mock fur collars;
Fake fur purses;
Mock fur shoes;
Fake fur vests.
They're so diversified that you can eventually come up with one that will suit you. They're more like a cropped-bomber jacket, long shaggy coat, a trench coat with knee-length, etc.
Other than the cloth type, the fur is also diversified in color like- classic white or classic black, dappled or other multi-color.
One of the noticing points about this fabric is that artificial furs aren't based on gender. Many designers like- Givenchy, Christian Dior, Nina Ricci, Giorgio Armani, Giambattista Valli offer men & women outwear.
Many fashion houses that banned animal abuses use faux fur. Some of them are Stella McCartney, Michael Kors, Calvin Klein, and of course Gucci.
What

is

The Expert's Tip

for

Finishing Faux-Fur Edges?
You'll need a walking foot for this. Give a wide zig-zag stitch at the edges. With much patience and control over the textile, sew the fur slowly.
The seam must be invisible, secured, and minimal on the fur face when opened. If you are going to work on fur-to-fur, then the seam method of sewing would be great. For reducing the seam allowance, pattern modification is a must.
Which Needle

is

Preferable

for

Faux Fur?
A universal needle with a standard pressure-foot would be perfect for needlework on faux fur. Just ensure using a new needle.
Termination:
I hope the article helps you get introduced to 5 faux fur fabrics with their uses. I also tried to clear some common confusion and provide a full guide for choosing the best.
All the fabrics are great and mostly from Shannon, so there's nothing to compare other than the uses.