If you're new in the world of Upholstery, then it will be difficult for you to Choosing the best upholstery fabric for your furniture (Like perfect fabric for sofas, chairs, headboards, and other furniture). But if you have some ideas about the types of upholstery fabric, you'll be able to pick the best one for your furniture.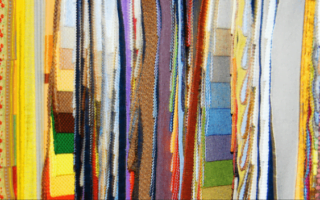 Upholstery fabrics come in a variety of colors, weights, fibers, and treatments. In this article, I'm going to talk about upholstery fabric types to give you some information that you can know about upholstery fabric.
Some Words About Upholstery
Upholstery is a material that included fabric, padding, webbing, and springs, Upholstery makes up the soft coverings of all kinds of chairs, sofas, and furniture.
This process began in Middle Ages and grew in popularity during the 17th, 18th, and 19th centuries. Nowadays, modern upholstered items use metal springs, and foam for greater durability.
Learn More About Different Types

of

Upholstery Fabric
Here

's

The List

of

Upholstery Fabrics:
Materials (Upholstery) for new furniture is a big investment, So before you purchase a new upholstery for furniture, read on to find out what upholstery is good and what you have to consider in terms of durability, comfort, and style.
Natural Fabric

for

Upholstery:
Natural fabrics come from natural fibers, that come from animals or plants. And they're heavy upholstery types you can select for your couch, sofas, chairs, and more.
1. Chenille:
Chenille upholstery material is an excellent choice for home usage, but it's similar to velvet. This fabric is the best for comfortable pieces such as sofas, recliners, and children's furniture.
But it can do great things with printed side chairs and traditional accent seats. Chenille fabric is made from natural fibers, but also it can be made from synthetics like rayon.
2. Cotton:
Cotton upholstery fabric is typically a blend, combining this stylish, nylon, comfortable, and breathable natural fibers with polyester, linen, etc. To add texture, strength, or resistance to soiling, and wrinkling.
Also, it's budget-friendly. It has the best quality cotton blends that will generally contain about 46 to 60% cotton.
3. Jute:
The natural fibers produced mostly in Bangladesh and India, Jute was mainly used for rope and matting.
This is a great material rustic accent piece such as an ottoman, adding a somewhat rougher texture that pairs well with wood and leather.
The Leather upholstery can vary greatly in price and quality, depends on its grade and treatment.
A. Top Grain Leather:
This type of leather uses the strong top layer of the animal hide and is second in quality only to the full-grain.
B. Full Grain Leather:
Full-grain is the thickest and highest quality leather. This leather uses the whole animal hide rather than layers and its natural marks or imperfections are left intact.
C. Split Leather:
This leather consists of the underside split of the hide. Including the bycast leather, an artificial surface layer is laminated to the surface.
D. Corrected Grain Leather:
It has been the treat to remove imperfections and give an imitation grain for a uniform appearance.
5. Wool:
Wool is the most durable choice of upholstery fabric. A natural fiber that comes from animal hair, but nowadays most of the wool you find on a sofa and an accent chair is actually a blend of natural and synthetics fabric.
The Addition of synthetic materials helps the fabric stand up better to wear, and it makes it easier to clean.
6. Silk:
This is soft and luxurious, silk feels perfectly at home in a formal setting, it's best to keep children free and spill-free zone. Silk, sometimes backed with cotton to add weights and durabilities.
It comes with both natural and synthetic fiber. Sunlight can cause silk fabric to fade, so think about it where you can place the silk upholstered furniture.
7. Linen:
Linen, This is made from flax, Linen fabrics are extremely strong natural textile fiber. Linen is a soft, smooth, and naturally lustrous fabric that offers excellent durability and natural resistance to moths, pilling, and abrasions.
Linen often used in conjunction with cotton for greater elasticity. Currently, tailored pieces sus as person chairs, traditional dining chairs, and armchairs offer a great look for linen.
So, If you want to cover dining, person or armchairs you can pick linen fabric because this is the best upholstery fabric for armchairs, Kitchen/ Dining room chairs, Person chairs
8. Velvet:
This is a luxurious woven fabric distinguished by its thick and short pile. Velvet, This soft and lustrous material can be made from both natural and synthetic fiber and varieties of types and quality.
Velvet stands out for comfort, texture, and rich color, which makes velvet, the preferred choice for dramatic pieces such as traditional button-tufted headboards and swanky accent chairs.
Also, you can use this fabric on your chairs, such as dining chairs, kitchen room chairs, gaming chairs, etc.
Synthetic Fabrics

for

upholstery:
Synthetic fabric is more durable than natural fabrics and Generally, Synthetic upholstery fabrics more resistant to fading and staining.
This fabric is also known as engineered fabrics, the textiles produced from man-made fiber as opposed to natural fibers.
1. Faux leather:
Faux leather is a more eco-friendly alternative to PVC or vinyl, Faux leather is typically made from polyurethane. Faux leather is more degradable, and PU is more breathable than PVC.
2. Rayon:
Rayon, This cellulose-based material was developed to mimic fabrics such as cotton and linen.
Rayon, it's commonly blended with other types of threads to create a mixed material, and that is appropriate for upholstery.
3. Polyester:
Polyester, first introduced in 1950, polyester fabric is a high-performance synthetic fabric, that does the best work in tandem with natural materials such as wool and cotton.
Polyester blends provide excellent strength, Durable, easy cleaning, and resistance to fading, wrinkly, and also abrasion, less pilling, in the case of poly-wool blends.
4. Microfiber:
It's a knit blend polyester fabric that's softer than suede and a lot easier to clean. Microfiber fabrics, made of tightly woven synthetic fibers, its providing durability and moisture resistance with the aesthetic quality of real suede.
Also, it's budget-friendly, this low-cost fabric is ideally suited to the chaise lounge, sectional sofas, or convertible sofas.
5. Nylon:
Nylon upholstery is durable, has high abrasion resistance, and is easy to clean. Nylon fabrics are usually blended with other materials to make a strong and durable material. it's easy to maintain, isn't prone to wrinkling.
6. Olefin:
Olefin is a man-made material that is produced from melting plastic pellets. it's very durable, colorfast, it's easy to clean, it's great for heavy use upholstery.
7. Acrylic:
Acrylic is yet another widely used synthetic fiber fabric. The Acrylic fabric is a soft fabric. It's easy to wash, and easy to clean fabric.
This upholstery material is available in different colors. Acrylic fabric is a sun-safe furniture fabric, which means you can use this acrylic material on your outdoor furniture.
8. Acetate:
Acetate is yet another great upholstery material, and it's synthetic upholstery material. This upholstery is not strong like other synthetic upholstery, but it gives a luxurious feel to your furniture.
Conclusion
There're so many different upholstery materials available on the market, that's why finding the perfect one can be a hard task for most people.
But, if you read this full content, the job will be an easy task for you!
I hope this article will help you to pick the right upholstered furniture or good fabric for your furniture, and you have an idea about upholstery fabrics.
Thank you so much for reading this fabric for upholstery content! See you soon, Have a good one!